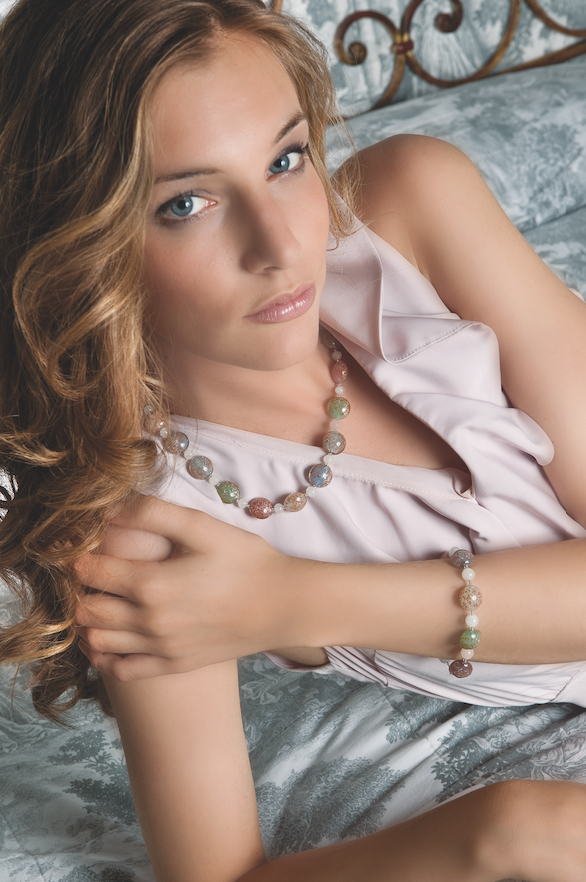 About our history
Initially founded in 1990, the Compan Gli Ori di Venezia became an Ltd in 1994 under the management of Mr. Fabiano Zorzetto, which family is present in the Venitian Lagoon since the XIIIth century.
The company is located in the mainland of the Venetian Lagoon and it's known for being the world leader in the production of glass beads, glass pendants, and Murrine, using exclusively Murano Glass.
The technique used to make these artistic products is called "a lume" and are completely handmade.
The glass beads have a "soul" of pure gold 24kt or pure silver foil.
Gli Ori di Venezia produces and distributes its own jewellery collection set .925/Gold 18kt. or Bronze plated to satisfy the different market requests. The company is developing constantly, collaborating with the best glass-masters and designer to enrich their own collections with new beads shapes and styles, respecting at the same time, the ancient Venetian traditions.
Craftmanship
Gli Ori di Venezia has been a world leader in making Murano glass beads for over twenty years.Using the ancient techniques of Murano master glassmakers, ably enhanced by modern industrial tools, the company is able to make and supply the whole immense Venetian tradition's range of glass beads.
Gli Ori di Venezia follows only the very highest production standards, making the company a reference brand for any business that needed a constant and steady supply of this product. Beads are made swiftly, but the quality of the products is kept under scrupulous control.
The Murano glass offers magical transparencies, tones that shade off into each other, pursuing each other in a magical sequence of light and colors.
All the items are made by hand and therefore not a single one is ever exactly like another. This makes every item an original and unique piece, but also means that the object required may be slightly different from the way it appears in the catalogue.